Sample Itineraries
Freeport is centrally located and can make a great home-base for your Maine vacation. The itineraries here are to provide some ideas. Choose what suits you best. We also have plenty of other ideas, so please ask.
Your Maine Vacation In 3 Days
Day 1: Arrive in Freeport and check in at James Place Inn. Enjoy a home-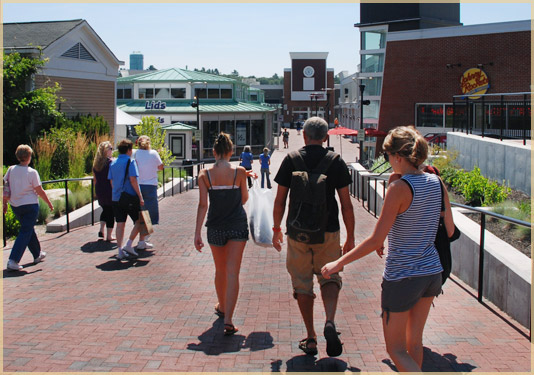 baked treat and cool beverage on the deck before venturing into town to wander the streets, shop at L.L. Bean (open 24-hours a day!), and visit our other retail stores and outlets. Enjoy a fine meal at one of our many local restaurants.
Day 2: Try one of the Outdoor Discovery School adventures with LL Bean. The summer offerings include kayaking on Casco Bay, archery, fly-fish casting, and clay shooting. Take a hike in beautiful Wolfe's Neck State Park or Bradbury Mountain State Park; enjoy a scenic cruise from the harbor in South Freeport to Eagle Island in Casco Bay; visit the Freeport Historical Society; perhaps set off to Pemaquid Point Lighthouse for some scenic views of the Atlantic Ocean. Or take a drive to Bailey and Orr Islands near Harpswell. These are true lobstering communities and the views are delightful! Relax with a wonderful dinner and return to James Place Inn for a good rest.
Day 3: Travel just 15 minutes to Portland to explore the Old Port's fine shopping and wonderful architecture. Perhaps take a cruise on a mailboat from Casco Bay Lines – a great way to see the surrounding islands. Or take a ferry to Peaks Island for a look at how islanders live. This is ideal if you are looking for a slower, more relaxed pace. Enjoy a Windjammer Sail with Portland Schooner. Visit the Portland Head Light Lighthouse in the beautiful Fort Williams Park. When leaving this lighthouse, travel just a few minutes to Two Lights State Park and visit the Two Lights Lighthouse. Enjoy an amazing meal at one of the many wonderful restaurants in Portland before returning to James Place Inn.
Your Maine Vacation In 5 Days
Day 4: Drive north on U.S. 1 and visit Brunswick, jut 10 minutes away. Stroll the streets of this delightful college town, home to Bowdoin College. Maybe make a visit to the fine art museum here. Brunswick also has wonderful shops to enjoy, including several great antique stores and fine galleries. Enjoy lunch at "Fat Boys", a local favorite for fried clams, lobster rolls, and other Maine treats. After lunch another ten minutes north on U.S. 1 will bring you to Bath, home of the Maine Maritime Museum. This is a must-see for a wonderful presentation on ship building and history. Your entrance also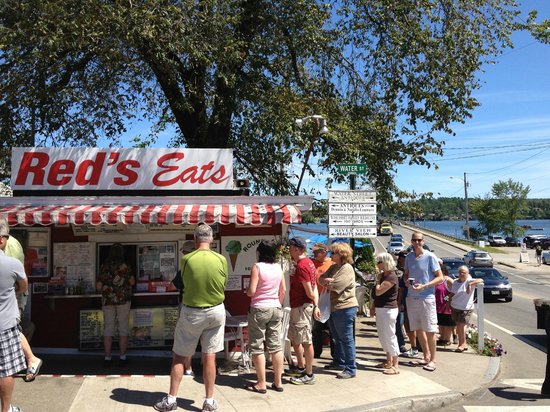 includes a boat tour down the Kennebec River. After your visit here, enjoy the charming town of Bath and a nice meal at one of the local spots. Return to Freeport for an evening stroll and perhaps a concert in the L.L. Bean Discovery Park, free every Saturday night between July and Labor Day weekend. Or catch a performance of the Maine State Theatre on your way back through Brunswick.
Day 5: Head on to the delightful town of Boothbay Harbor. Visit the beautiful Botanical Gardens as you enter Boothbay Harbor, browse the antique shops and art galleries or enjoy some time on the water with a whale sightseeing cruises or Puffin cruise. Next, travel just a few miles further north to Wiscasset and enjoy a lobster roll at "Red's Eats". These are the best in Maine, we think! They are well worth the wait and the view along the river is delightful. Head back to Freeport and the James Place Inn to relax before moving on tomorrow.
Your Maine Vacation In 7 Days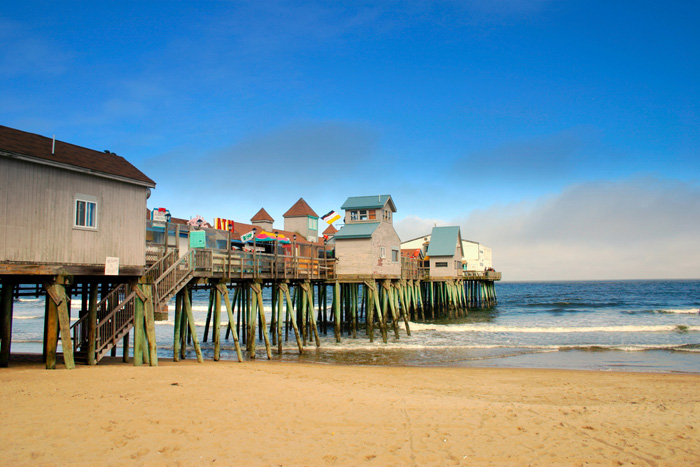 Day 6: Relax and enjoy one of our beautiful beaches. We have several to choose from, from our local Winslow Park, less than 10 minutes away, or the spectacular Popham Beach, just 35 minutes north. Pack a picnic lunch and relax to the sound of the waves and the smell of salt air. Want a little more action at your beach? The Old Orchard Beach provides arcades, a boardwalk, and great people watching, not to mention pizza by-the-slice and fried dough!
Day 7: Enjoy the streets of Portland yet again, visiting the Portland Museum of Art, Victoria Mansion, and Wadsworth Longfellow House. Enjoy more lobster and seafood before moving on.