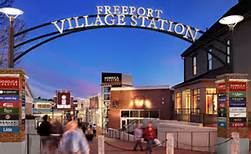 Back to school shopping is here.  Hard to believe it is August 1st however, here we are once again.  Time to think about backpacks, new pants (that fit), shoes.  Yet there is still summer to be enjoyed, so why not combine your back-to-school shopping with a little vacation?  Freeport is your perfect destination.  Spend a day shopping and then a day (or two) enjoying the beaches, kayaking, hiking, taking in a whale watch, go to our local Nordica Theater for a family-friendly movie, and enjoying a lobster roll and fried clams.  So much left to do and an entire month to do it in!  Some top shopping spots here in Freeport:
L.L. Bean (need we say more)
J Crew
Abercrombie & Fitch
American Eagle
Gap
Banana Republic
Tommy Hilfiger
Patagonia
Mexicali Blues
Rustic Arrow (boutique shopping for the Junior crowd.  Very hip clothing and mostly one-of-a-kind)
Ralph Lauren
There are many more places to shop, including great consignment shops in and around Freeport.  Whether heading off to college or back to school, Freeport has something for everyone.  So enjoy the summer we have left and get ready for the new school year, all happening in Freeport, Maine.