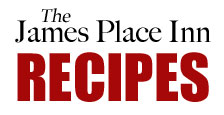 Our Pecan Chocolate Chip Bars are a twist on pecan pie that can be enjoyed at any time of year. Chocolate chips combine with a layer of pecans to create this tasty dessert.
Ingredients:
1 Cup Pecans
4 Tbl Softened Butter
2 Tbl Canola Oil
3/8 Cup Sugar
3/8 Cup Lt. Brown Sugar
1 lg Egg
1 tsp Vanilla
1 ½ Cup Whole Wheat Flour
½ tsp Baking Soda
½ tsp Salt
1 Cup Chocolate Chips
Directions:

1.Preheat oven to 350. Line 9×13 baking pan with parchment paper. Spread pecans in 9" pie pate and toast until golden, about 8 minutes. Chop pecans and let cool.
2. In mixing bowl beat butter, oil, both sugars until creamy. Beat in egg and vanilla until smooth. In a small bowl whisk together the dry ingredients and add to the butter mixture until well incorporated. Add the Choc. Chips and mix.
3. Transfer dough to pan and spread into an even layer.
Bake for about 20 minutes until lightly browned and nearly set in middle. Let it cool completely, run a knife around the edges then invert entire rectangle. Peel off paper, invert on cutting board, cut into squares and serve.
These and other delicious treats are what make the James Place Inn breakfast the best in Freeport. We look forward to hosting you at the #1 rated Freeport Maine bed and breakfast!