A weekend trip up to Freeport, Maine and the James Place Inn is made even more enticing this coming weekend with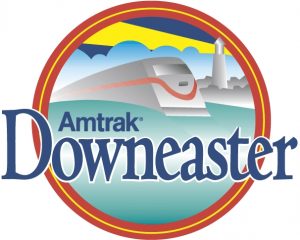 'Downeaster Discounts' on Amtrak tickets as well as many local retailers. This time of year the weather can be somewhat unpredictable as we all know so taking the train is a relaxing way to zip up to Freeport without worrying about getting caught in the snow.
The Downeaster departs from Boston, Haverhill, and Woburn in Massachusetts and Dover, Durham, and Exeter in New Hampshire. This weekend Amtrack tickets can be purchased for a 15% discount when bought at least three days in advance of travel. Enter promotion code v405 on www.amtrakdowneaster.com. We're happy to come pick you up at the train station when you get in and drop you back off at no cost as well! Please just call in advance to let us know.
Once you're here in Freeport, simply present your train ticket stubs to enjoy additional savings at these retailers:
Island Treasure Toys — 15% off instore March 23-24, 2013
Lovell Designs — Receive FREE pewter tone chain with purchase of any pewter pendant or small pendant March 22-24, 2013. Offer cannot be combined with any other discount.
American Eagle — 20% off one item with your purchase. Coupon code 572
Brahms Mount — 20% off all Brahms Mount products. Excludes sales and clearance items.
Earrings & Co. — 20% off one item
Jill McGowan — 10% off your purchase
Click the link for additional information: http://www.freeportusa.com/downeaster-discounts/