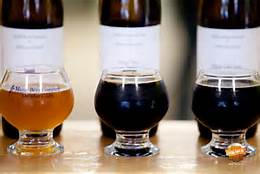 The weather has finally turned to warmer, drier days and it is time to get out and enjoy all that Freeport has to offer.  Freeport may be known for shopping, it is the world headquarters for L.L. Bean, however there is so much more to this town.  Take some time to explore Freeport and the surrounding area.  Here are just a few of our favorite places to send our guests.
Wolfe's Neck State Park is always a draw.  Just five miles from downtown Freeport, Wolfe's Neck offers a variety of trails and amazing view of Casco Bay.  Hurry and visit in June and you will see the Osprey babies still in the nest.  Many other birds, flowers and sites are visible as you enjoy the trails here.
L.L. Bean Outdoor Discovery School is not to be missed.   If you enjoy adventure and perhaps trying something new, check this one out.  Starting at just $25/person, enjoy kayaking, stand up paddleboarding, archery, clay shooting, or fly fish casting.  All equipment and instruction is provided.  More advanced courses are also available.
Maine Beer company is just one mile from James Place Inn and is worth a visit for those beer fans out there.  Offering a variety of beers, and a fun food truck ot front, Maine Beer Company has become a destination.  I don't know much about beers however I do know what I like.  "Peeper" is one of my favorite beers out there and is available at Maine Beer Company.  Stop on in and enjoy a cold beer on one of these warm Maine days.
Another favorite in Freeport, honestly, is your stay at James Place Inn.  Our guests rave about the location, "feels just like home," the service, and the amazing food.  Give us a try and see for yourself why we are rated the #1 Bed and Breakfast in Freeport on Trip Advisor for seven years running.  We pride ourselves on our service and making each of our guests feel special.  There is still time to enjoy June and the cooler weather.  Call us to make your reservations today.