Our Old Fashioned Oatmeal Pancakes are perfect for a lazy Saturday morning. These are a popular item on our brunch menu so we're excited to share with you all.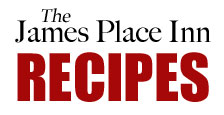 Start the batter for these moist cake like pancakes the night before.
Finish the next day, bake the pancakes and serve with syrup, jam, or
flavored butter.
Make 1 1/2 dozen pancakes.
2 C. each regular rolled oats and buttermilk
2 Eggs, lightly beaten
1/4 C. butter or margarine, melted and cooled
1/2 C. raisens, (optional) I like to add chopped pecans instead
1/2 C. unbleached flour
2 T. sugar
1 tsp. each baking powder and soda
1/2 tsp. ground cinnamon
1/4 tsp. salt
In a bowl, combine oats and buttermilk; stir to blend
well. Cover and refrigerate until next day.
Just before cooking, add eggs, butter, and raisins, (pecans);
stir just to blend. In another bowl, stir together flour, sugar, baking
powder, soda, cinnamon, and salt; add to oat mixture and stir just until
moistened. If batter seems too thick add more buttermilk (up to 3 T.).
Preheat a griddle or large frying pan. Cook until tops are bubbly and appear dry; turn and cook other sides until browned. Enjoy!
This is just one of the many delicious treats that make a breakfast at the James Place Inn an amazing part of a wonderful stay. Come learn why we've been rated the best Freeport Maine bed and breakfast by TripAdvisor.com!