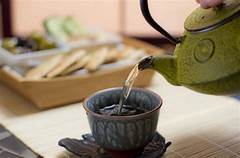 Exciting News!  A new Spa/Natural Medicine Center arrives in Freeport August 4, 2018 and it is one you are really going to enjoy.  "Bhavana" will be offering Spa Services, Yoga and Tai Chi classes, and Natural Medicine services such as Acupuncture.
Located on Main Street in Freeport, and just four blocks from James Place Inn, Bhavana derives its name from a Sanskrit term to "call into existence" a threefold blessing: Tranquility, Inner peace, and Purity of mind.
The philosophy behind Bhavana is one many of us can relate to in today's world; "In today's fast-paced externally focused world, there are few places we can escape for physical and mental replenishment and relaxation. Yet our modern lifestyles call for wellness and balance more then ever."
Bhavana is your sanctuary for personal peace and tranquility.Their talented team awaits you, whether you seek healing, natural medicine and preventive services or are simply in need of pampering and indulgence.  They are here to serve you with a team that is dedicated to providing you with a sanctuary for personal growth and education, along side peace, tranquility and health . Whether visiting to schedule a treatment, exploring Yoga & movement classes, participating in a retreat, workshop, class or special event, they are available for you.
Among the many spa services offered are massages (including couples massage, prenatal massage, and geriatrics massage); Energetics, including Reiki Energy Healing; Body Treatments (such as an Organic Sugar Scrub); Manicure and Pedicure treatments; Foot Soaks; and Wedding Packages.  Ayurveda treatments are also offered.  Want to arrive early and relax?  Visit the Tea and Tonic Bar and chill out for a bit, making the most of your visit.
Bhavana is a wonderful addition to an already vibrant town as Freeport is about more than shopping.  With two state parks within 10 minutes of town and Casco Bay just three miles away, there is always something to do.  Hiking, kayaking, stand up paddleboarding, bicycling, LL Bean Outdoor Discovery School (with courses of various lengths for kayaking, SUP, archery, clay shooting, and fly fish casting), beaches, brew pubs/tours, museums…the possibilities are endless.
Plan you stay at James Place Inn and schedule your visit for Bhavana.  You'll leave feeling refreshed, relaxed, rejuvenated.  Visit www.bhavanspas.com for a full listing of all their offerings.  See our "Packages" for our "Spa Day For Two," featuring your stay at James Place Inn and a visit to Bhavana included.